Dr. Scott Irvine
Associate Optometrist
Originally from Calgary, AB, Dr. Irvine completed the first three years of his undergraduate studies at the University of Calgary. He then got early admittance to the Pacific University College of Optometry in Forest Grove, Oregon where he also served as the student body president. He graduated in 2014 with distinction.
"I chose optometry because it allows me the opportunity to connect with patients, which is something I really enjoy – people. Each person I see is important to me and different. I try to make sure my patients feel like they're a person and not just a set of eyes. I also like the evolving technological advancements in this industry. For many, these advancements are hope, and to have that ability to help people is amazing."
During his time off Dr. Irvine enjoys cooking up a storm with his wife, and trying new challenging recipes of all kinds. He also enjoys to play guitar, and also likes strolling the beautiful streets of Victoria, BC with his wife and their two dogs.
Book an appointment for your next eye vision exam with Dr. Irvine and Dr. Sharma in Victoria, BC today!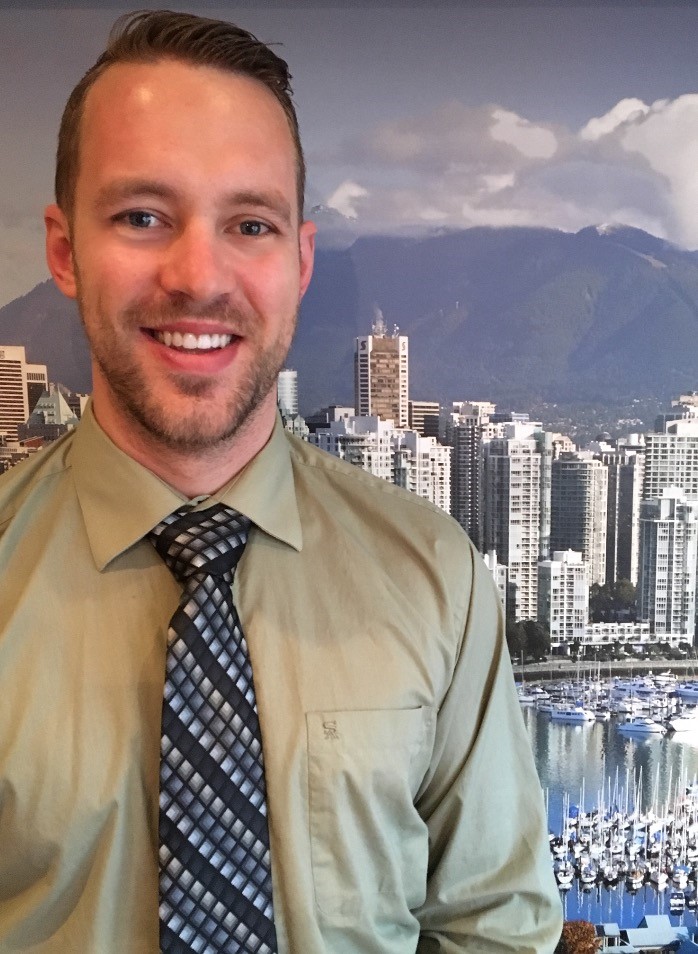 Dr. Scott Irvine
Associate Optometrist
Inner Harbour Optometry